ABOUT OMOKOROA
Hidden from view along S.H. 2 only the sign at the intersection announces what lies beyond the avocado and kiwifruit orchards and hedgerows. The 10 minute drive from Bethlehem is long enough to leave the cares of busyness and business behind, but not out of reach.

The Omokoroa peninsula places you within Tauranga harbour, and access to its bounty, while forming a natural boundary for the community giving a strong sense of identity and belonging. Omokoroa has a range of facilities and services for life and leisure, to suit all ages and stages. There's Omokoroa Point School, a decile 9 primary school and Omokoroa No.1 school, a decile 10 rural primary school.
Omokoroa has a recently built medical centre at 170 Omokoroa Road to take care of you and your family's health needs.
Beached on Blue on the wharf opposite Omokoroa Boat Club provide Omokoroa with a range of cafe and restaurant meals plus bar facilities and are great places to socialise. Below Molo is a grocery shop and Omokoroa also has a small but growing shopping centre.

Omokoroa golf course is another popular place to socialise. Located right on the edge of the Tauranga Harbour, with 6 of its 18 holes adjacent to the relaxing lapping waters. Omokoroa Bowling club is nearby in Hamurana Road

There are coastal walkways around most of the peninsula linking public reserves. Enjoy great views of the harbour and Matakana Island from the 2 hectare historic Gerald Crapp Reserve.

There's a safe beach for younger ones and a playground. Relax in thermal hot pools within the peninsulas holiday park.

A ferry provides access to Matakana Island, and the boat club provides for both those on land and water. If it's not available at the local shops or roadside stalls then it's only a short trip in to Bethlehem and Tauranga.
Omokoroa is a thriving community and a great place to live. More infomation an be found on the omokoroa beach community website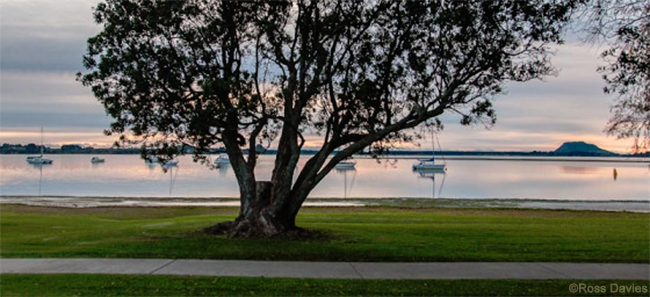 Omokoroa Waterfront looking towards Mount Maunganui.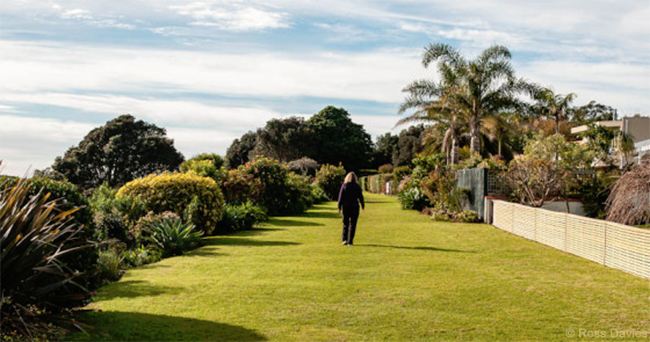 Walking along Omokoroa's Waterfront Reserve.
(Photos used with kind permission of Ross Davies)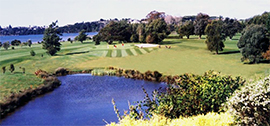 Omokoroa Golf Course
offers 18 holes across pictureseque gentle terrain featuring eye catching views of the sea and Omokoroa Peninsula.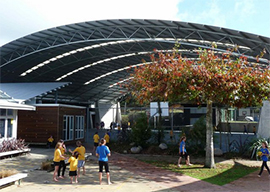 Omokoroa No1 School
. A decile 10 rural school close to Omokoroa.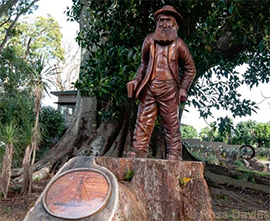 Discover Omokoroa's history. Take a walk around the peninsulas historic reserves and walks.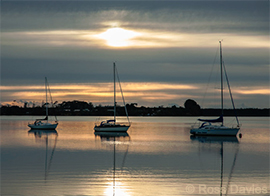 Beautiful Harbour Views from Omokoroa Peninsula.
Relax in the
Hot Pools
at the Omokoroa Holiday Park.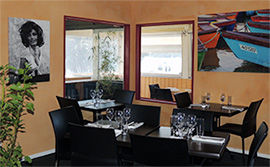 MOLO
Restaurant. Delicious food accompanied by great views.